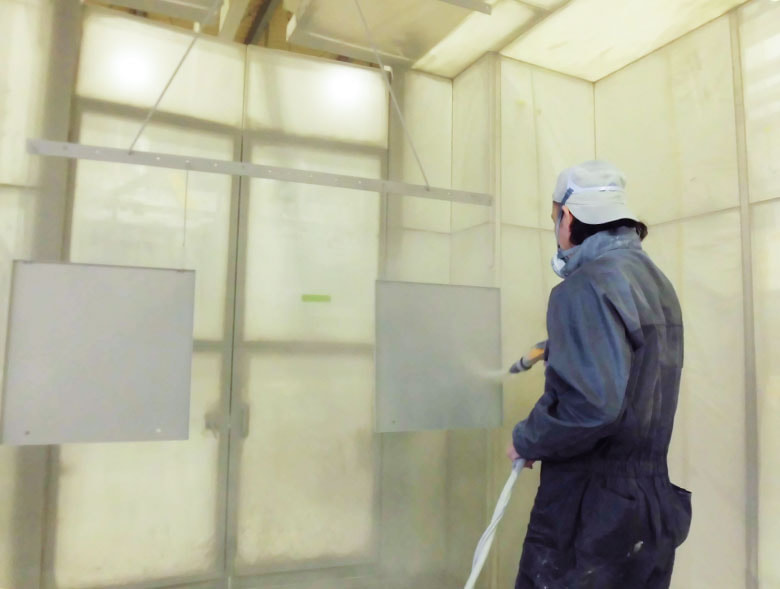 Sheet metal painting
Job Description
It is a job to paint sheet metal parts used for switchboards and control panels using a spray gun. The paint uses environmentally friendly powder paint. We also perform solvent coating according to the customer's request.

[Pretreatment] Remove impurities and oil from sheet metal parts (workpieces) using sandpaper. If this is not done properly, the paint will peel off.
[Undercoat] Apply the undercoat paint (primer) with a spray gun.
[Intermediate coat / top coat] Paint the paint that will be the surface of the actual product with the paint specified by the customer.
[Inspection] Check the specified film thickness (paint thickness) and appearance finish.