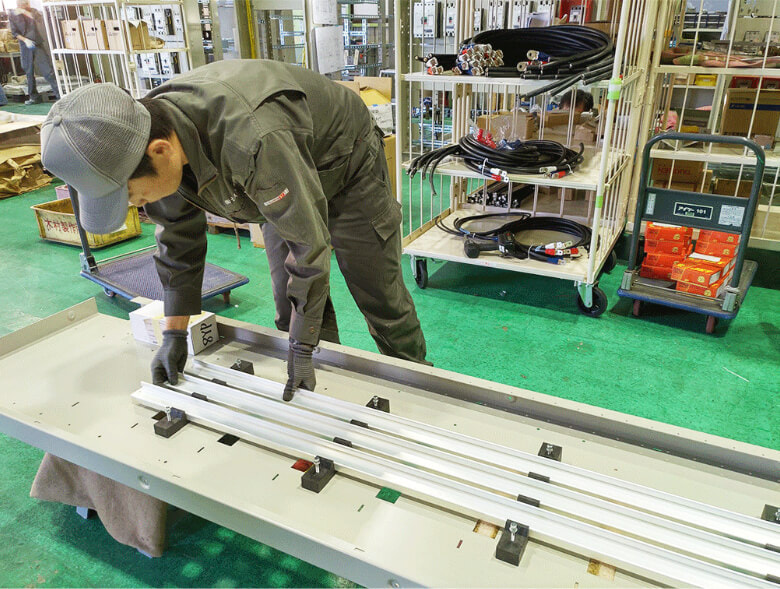 Manufacture of switchboards and control ...
Job Description
It is a job to perform power supply (main circuit) and control wiring from frame assembly to high-voltage power receiving equipment and control panel based on design documents and standards.
[ Housing Assembly] Used for switchboards and control boards It is a job to assemble bolts, rivets, etc. using specialized tools on the housing to be used.
[Main circuit wiring] This is the job of wiring the main circuit cable to supply power to the switchboard / control panel.
[Control wiring] This is a construction work to perform control wiring to control electrical equipment as requested by customers.
[Assembly inspection] It is a business to inspect whether the finished product is manufactured according to the design document.